South Carolina Ports announced that the opening of a brand new container terminal. The first in the US since 2009.
By Michael McGrady, Maritime Direct Americas & Pacific Correspondent
CHARLESTON — The South Carolina Ports Authority announced that the Hugh K. Leatherman Terminal at the Port of Charleston is now operating, marking a historic day for the United States' seaports industry.
The Leatherman Terminal is the first container cargo terminal to open in the United States since 2009.
According to the port authority, terminal operations launched on March 30 with its first container's arrival, followed by its first ship arriving earlier this month. The vessel was Hapag Llyod's Yorktown Express, out of Yorktown, Virginia.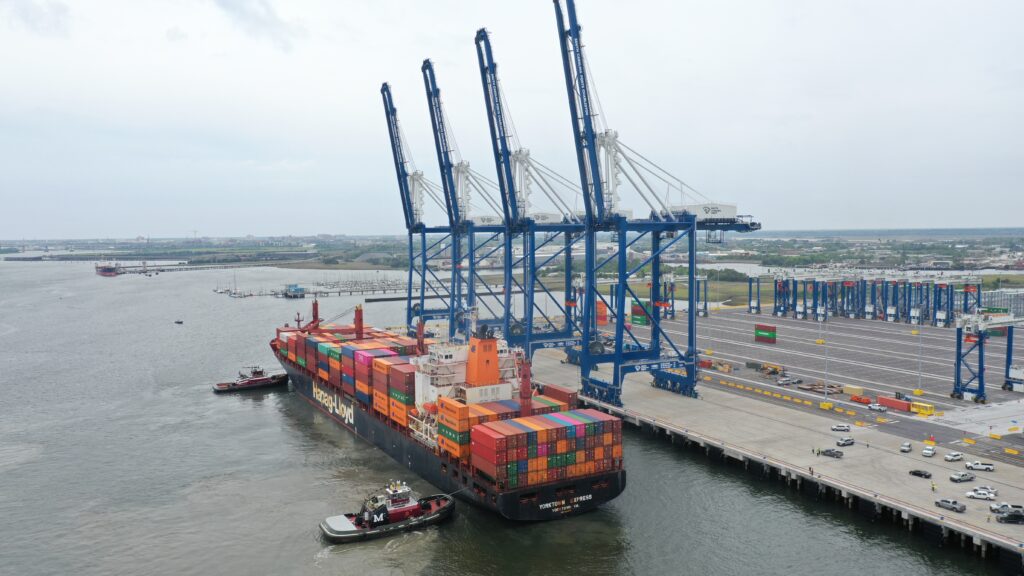 "The Hugh K. Leatherman Terminal is an investment in the future of South Carolina that will spur economic development, create jobs, and further our state's position as an international business destination for years to come," said Henry McMaster, the governor of South Carolina, in a statement.
"This project is a momentous achievement which highlights the strengths of Team South Carolina. I congratulate the South Carolina Ports Authority and everyone who has worked towards achieving this historic day."
Jim Newsome, the chief executive officer of South Carolina Ports, also added that the terminal "adds a berth and more capacity to the Port of Charleston when it is most needed on the East Coast."